Most of you will be aware i have a small model collection, mainly 1:43rd scale Vauxhall/Opel/Holdens etc.
I also have a few (three to be exact) 1:18 scale Opels, all in there own display cases dotted around the dining room and conservatory.
At the end of last year i was hanging my nose over a Minichamps 1:18 model, but the price put me off.
Just before the VAT increase (31st Dec to be exact) i decided to have it.
This model is a different genre and marque, but a legendary car.
With in a few days this arrived.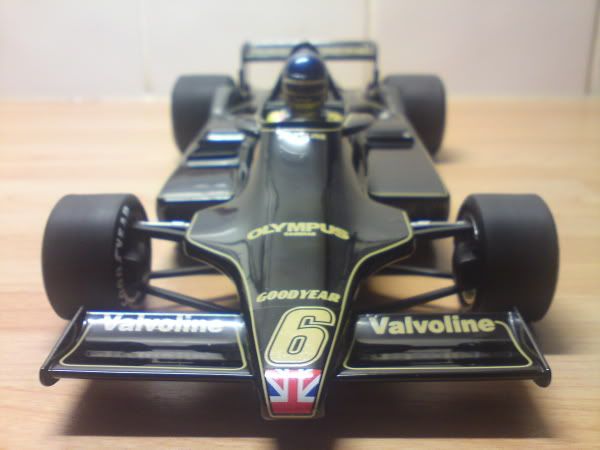 A 1979 Lotus Type79 (commonly known as the JPS Lotus)
As you can see from the pics a rather important detail is missing, due to silly tobacco advertising laws.
An eBay purchase was needed.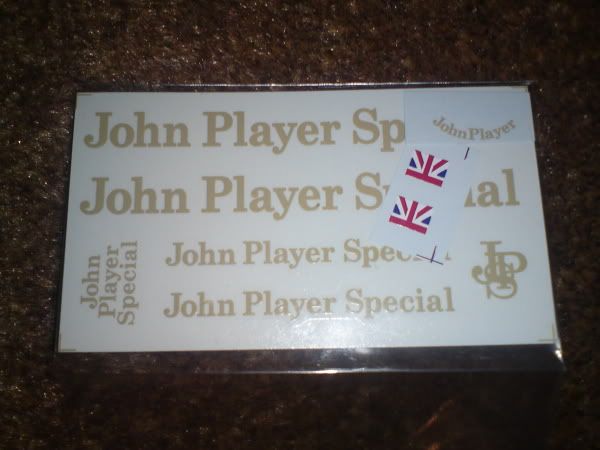 Once applied, they totally transform the car to how it should be.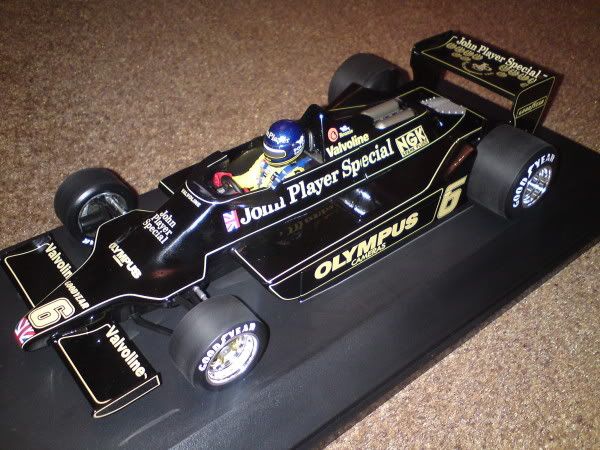 Removable engine cover (the Ford DTV engine is as normal, very detailed)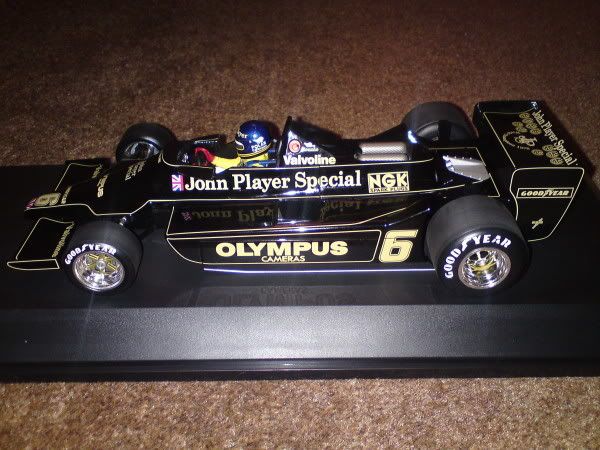 (I would have had the sister car to this "Mario Andretti", but Minichamps have made a silly error with the USA flag on the rear of Marios helmet (it's mirror image) so i went for Ronnie Petersons)