Ok, where do I start?
I had originally intended to do a Landrover 110 as a resto project, my bro-in-law had acquired an E reg with a good 300tdi engine and box.....this was all he wanted and I was welcome to the remainder.
However, as I started stripping it to remove the engine and box it became evident that absolutely NOTHING was salvageable.....and I mean nothing! the chassis had broke its back, bulkheads and cab rotten.....so I ripped the engine and box out (and let me say thats one heavy mutha of an engine/box
) on Thursday afternoon and was left with this....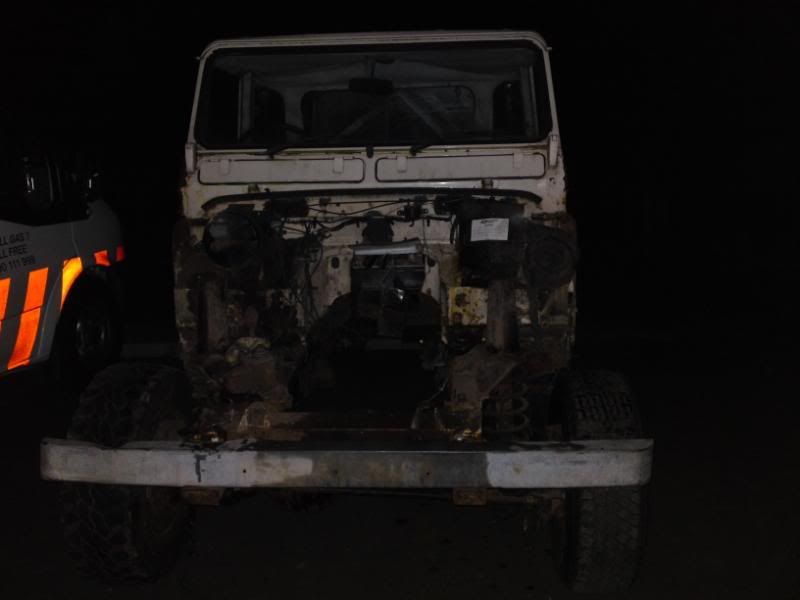 It got stuck on the trailer and sent to the scrappy in the sky on Friday morning
So, after searching about and wondering what to do I decided on a little Nova Sr.....couldn't find a Jamaica yellow....so a black one will do.
The trip started at 0500 when I picked up Andy_G for the journey doon sooth. A great run down, the M6 was really quiet and we got to Oldbury at 1015.
I wasn't overly concerned with a testdrive as the car is destined for a nut-n-bolt rebuild, it was sound enough for a 25yr old Nova and has 93k on the clock with dealer history to 75k. So, cash was exchanged and the car loaded up....this is Andys first and last attempt at putting the wheel strap on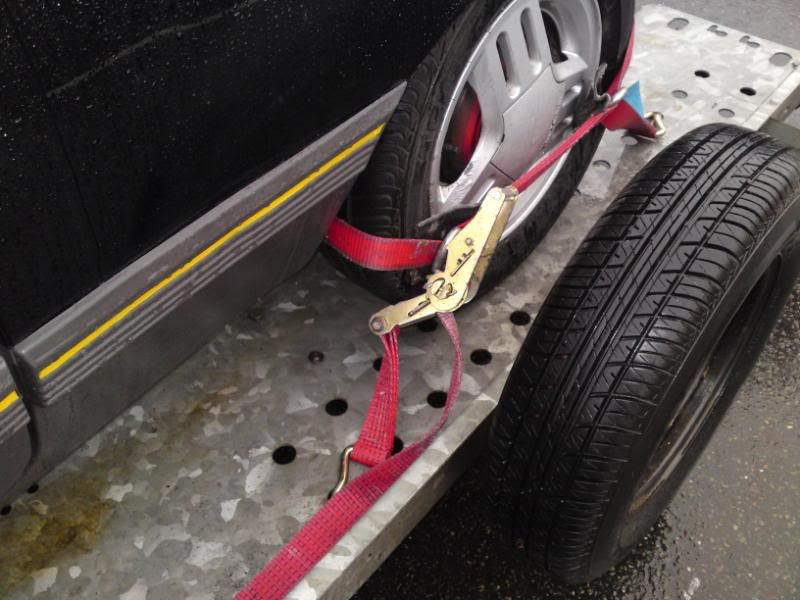 needless to say I re-did it....didn't want to cause any pile-ups on the way back up the M6
So, all loaded and secured and ready for the trip home...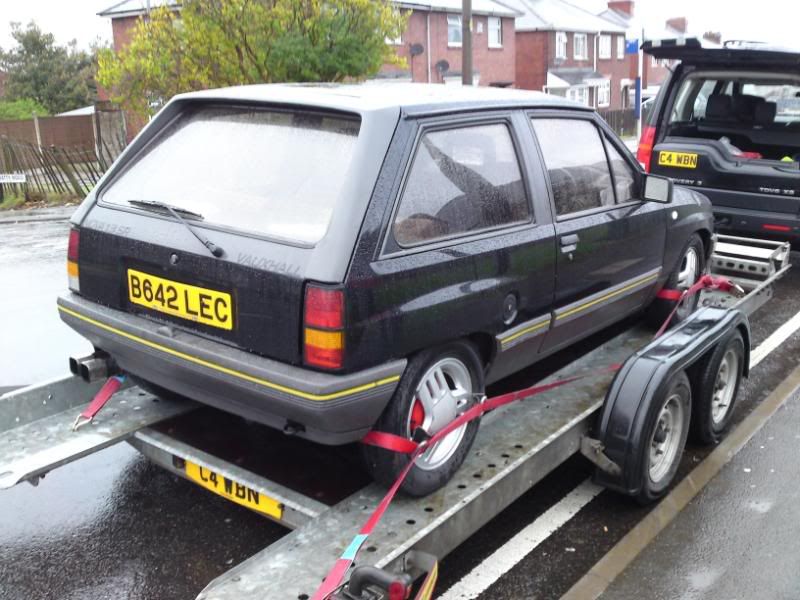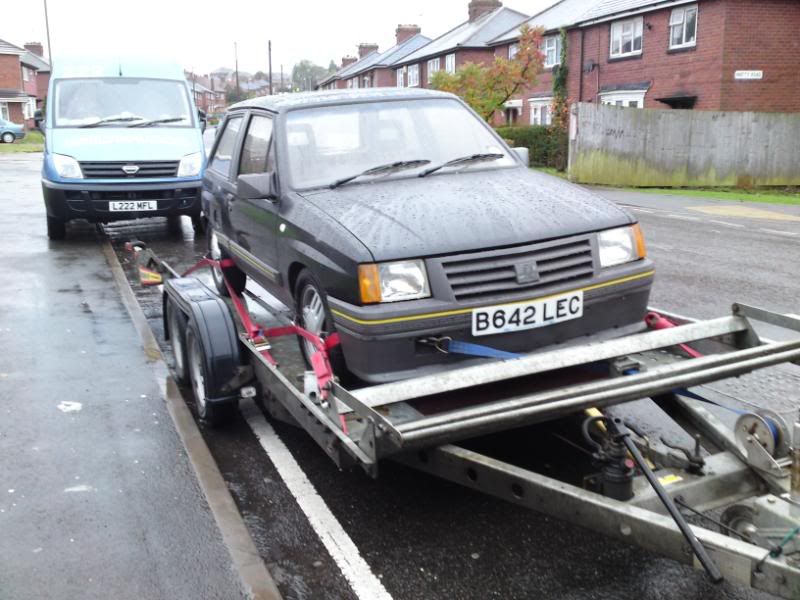 The trip back up the M6 was dire, nearly every junction was snarled up and down to a standstill and the trailer was just the correct width to jump in and out the ruts on the inside lane caused by the artics. 7hrs later, the new project arrived home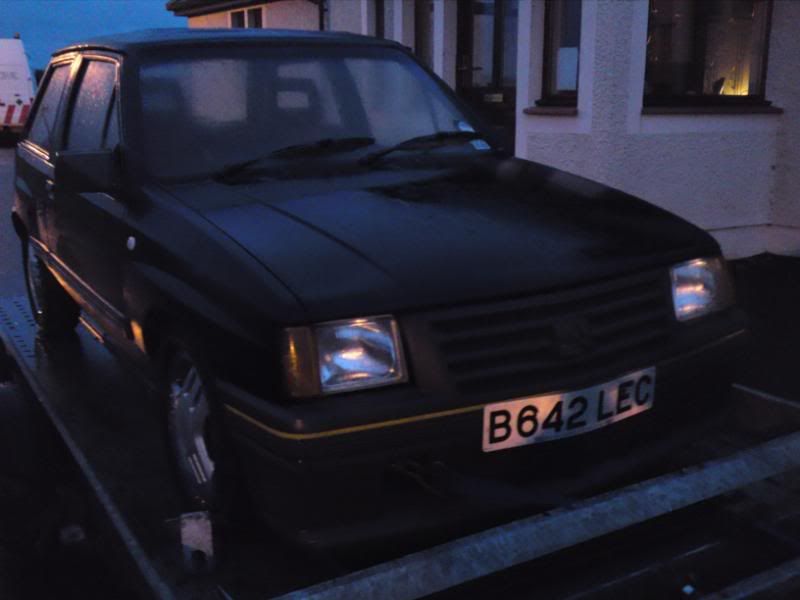 and after a quick hose down to get most of the muck off...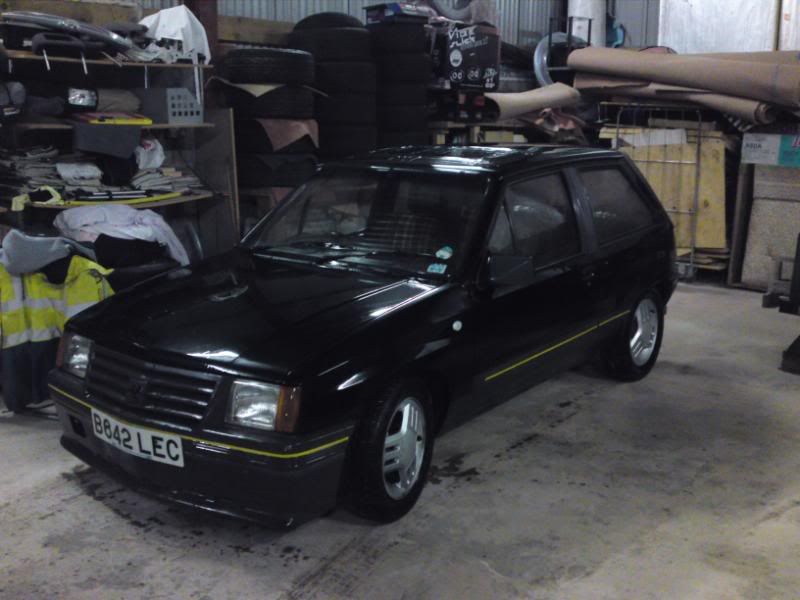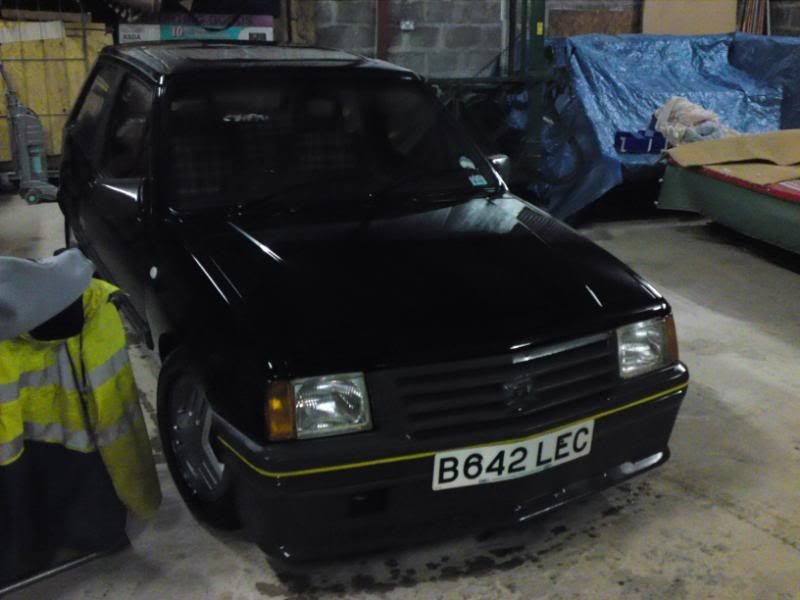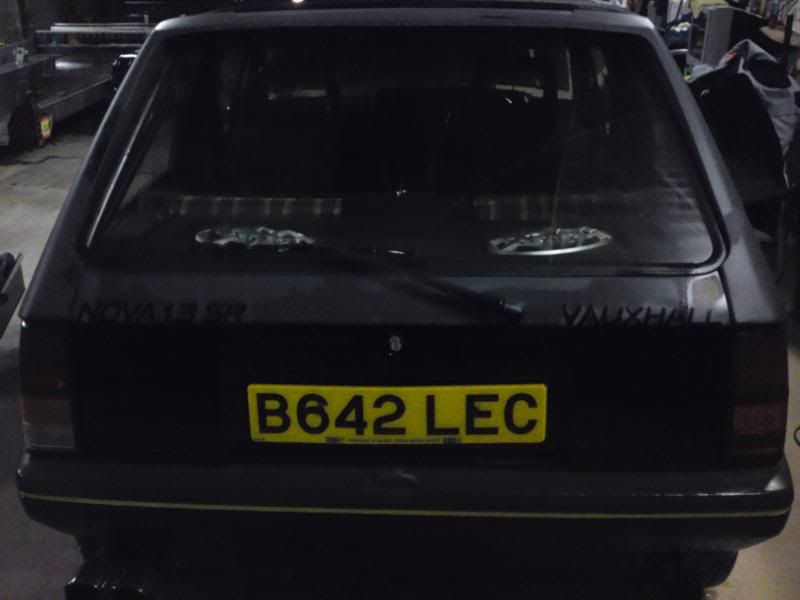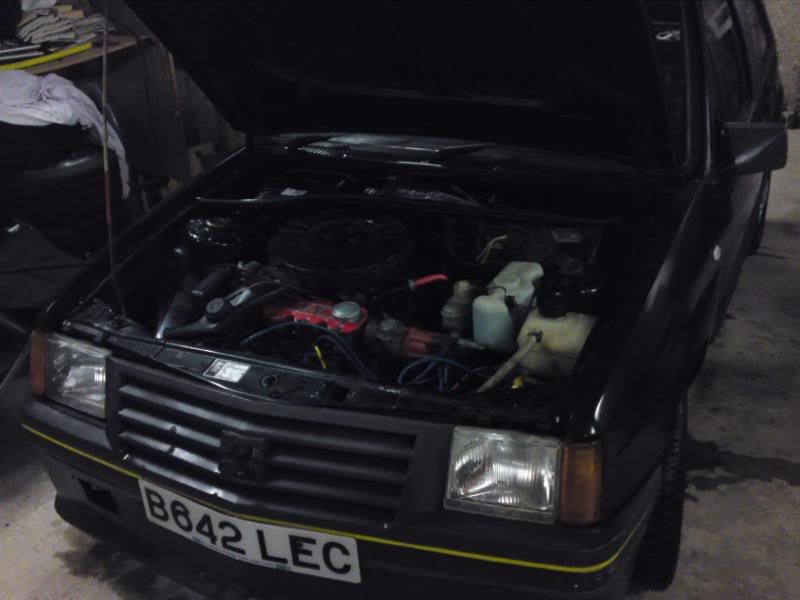 Thats it home in the garage now, need to get a list of parts and panels to restore it to its former glory with a few enhancements along the way. Its not a quick fix by any means (although its tax til Dec and MOTd to next May),I'll need to get the MIG warmed up! I promised myself I'd get one of these again and do it right.....
Anyway, some stats of the trip
The transport, hosed down and tucked away....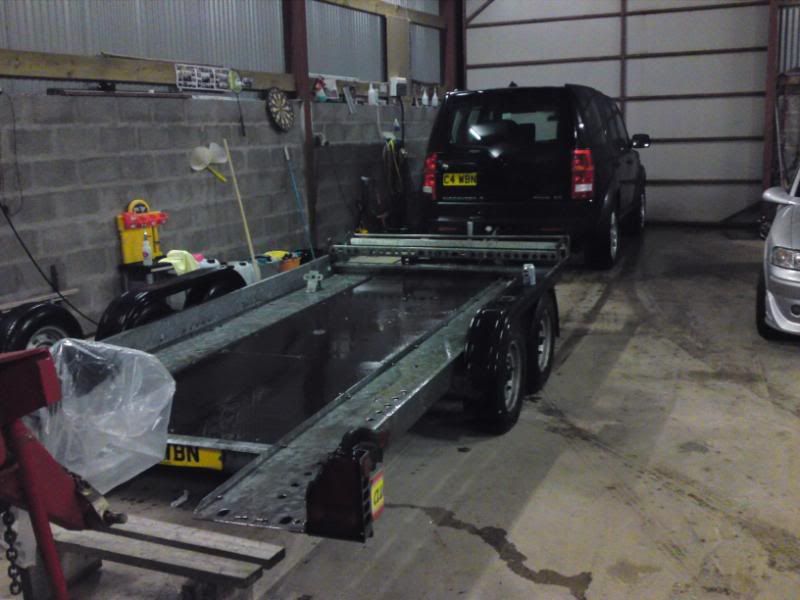 The total trip mileage....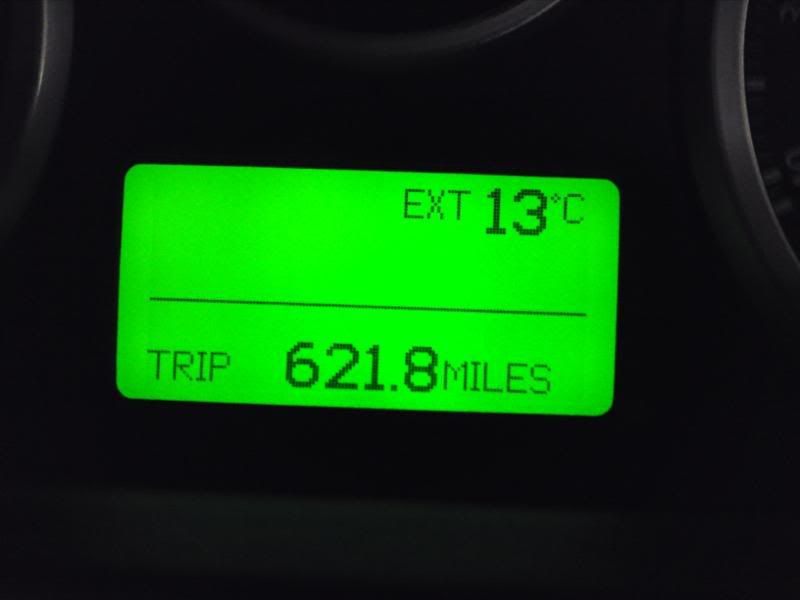 And the consumption.....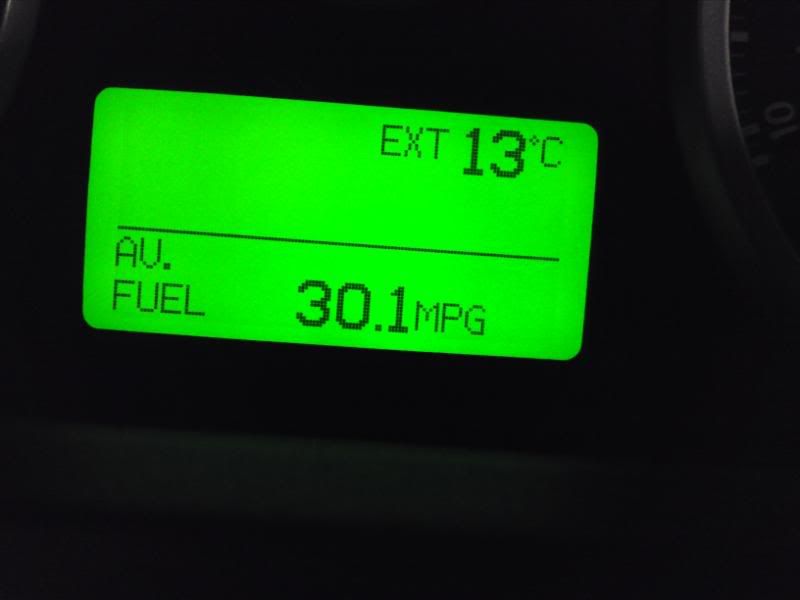 Not too bad for a planet destroying 4x4 and a trailer with a car on the back
Big thanks to Andy, another roadtrip succesfully done
May need a bigger garage though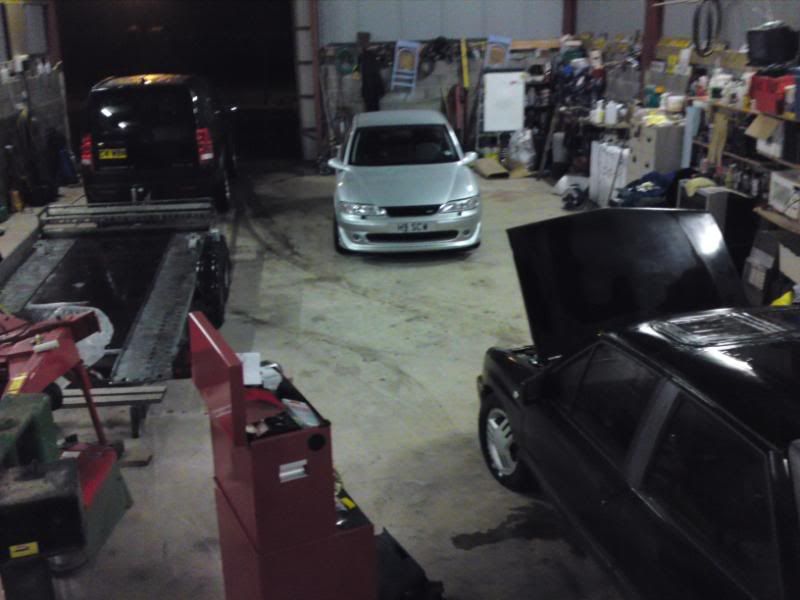 Comments welcome, as always
C'mon the old skool